MALT WHISKEY GELATO BY NAIA
MADE WITH MILK, SUGAR, CREAM, EGGS, SINGLE MALT WHISKEY, CAROB FLOUR AND CARAMEL.

Imagine walking down the frozen food aisle of your favorite grocery store and seeing single malt whiskey-flavored gelato bars. We know, it's just a fanciful thought, it could never really happen. Well, hold on to your reusable grocery bags baby, you're about to be hit by a whirlwind of awesomeness – frozen gelato bars in nine great flavors, including whiskey, available at a supermarket near you. Yes, we have lived to see the day when our wildest culinary dreams can be fulfilled by a simple trip to the grocery store. Welcome to the future.
We here at Hammerstone's Whiskey Disks love gelato. It's a traditional Italian frozen dessert that is made mainly from milk and not cream. This means that gelato has more flavor with fewer calories. Cream tends to mask the flavor ingredients. Because  Bar Gelato is made with milk, when you bite into it, that's whiskey that you're tasting, nothing more. We think gelato tastes better than ice cream, because it is better – especially when it's flavored with whiskey.
Our favorite flavor uses single malt whiskey from St. George Spirits of Alameda, which is an artisan distillery. They pour this fine single malt whiskey right into the bar. The gelato is some of the best you will find, in addition to whiskey, they have eight other cool flavors. Bar Gelato is authentic, hand-made, premium gelato, crafted in a bar form so you can enjoy gelato wherever you go, whenever you go.
Available at select Whole Foods Market locations.
Here are their flavors: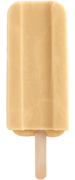 ST. GEORGE SINGLE MALT WHISKEY