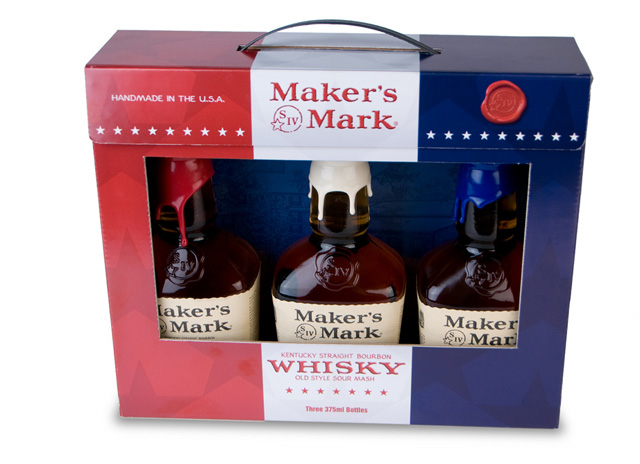 A Spirited Celebration of Red, White and Blue.
The Fourth of July is just around the corner and that means fireworks, barbecues, picnics, and plenty of drinks to toast our nation's birthday. Everyone has their own favorites and traditions when they're celebrating Independence Day, but we have a cocktail suggestion that is one of our favorites and is sure to liven up any gathering. First you're gonna need some top-notch Kentucky straight bourbon. Maker's Mark is celebrating the upcoming holiday with its special Tri-Pack, a trio of 375ml bottles sealed in red, white and blue wax. These packs will be sold for a limited time in select U.S. states with a suggested retail price of $29.99. And to put those patriotic bottles to good use, we recommend a refreshing Hammerstone's Hard Lemonade.
Hammerstone's Hard Lemonade
Makes 1 serving.
Ingredients:
1.5 parts Maker's Mark
0.5 part triple sec
4 parts lemonade
2 parts lemon & lime soda
Directions: Pour Maker's Mark, triple sec, lemonade and soda into a shaker. Shake and pour over crushed ice.